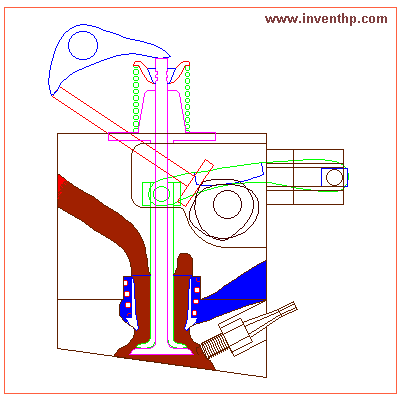 More Engine Applications

Conventional Four Cycle Internal Combustion Engines

With the correct materials and careful design the Uniport Valve could be used to handle exhaust gas too. To the left is a Conventional Four Cycle Engine using an Uniport Valve which allows both the exhaust and intake gas to pass through the same port. Click here

to see a conventional four cycle internal combustion engine designed for a Harley motorcycle.





Special Engine Cycles that require multiple exhaust runners



Again, if the parts are designed so that they can withstand the heat from the exhaust gases; it would allow unique induction systems that split up the blow-down gas from the exhaust stroke gas. The higher pressure differental should make the turbochargers work more efficiently.